Fibre-Crafts Retreat: 18 - 21 May 2007
Yes, you read that correctly. We are going ahead with the Retreat one week later than originally advertised.
To recap, Janis Embleton of Flight Weaving and Lorna Noble of LornaJay Designs will be hosting the first Scottish Borders Fibre-Crafts Retreat at the Spread Eagle Hotel in Jedburgh from 18 – 21 May 2007.
The residential retreat will include:
a full day workshop in either backstrap weaving or patchwork knitting

a Borders Banquet and introduction to the textile history of the area

a trip to the excellent Woolly Ewe wool shop in Kelso

and plenty of socialising.
The Spread Eagle Hotel, on the High Street in Jedburgh, dates from around 1450 and has been licensed since 1604, making it Scotland's oldest continually-licensed hotel.
For information, or to book, please contact Lorna:
Tel: 01835 862 870
E: info@spreadeaglejedburgh.co.uk
A brochure can be downloaded from:
http://www.spreadeaglejedburgh.co.uk/fibre_crafts_retreat.pdf
NB. Non-residential and two-day places are available: please ask for details.
Sneak Preview:
Here's what I've been working on, and some of Janis' weaving....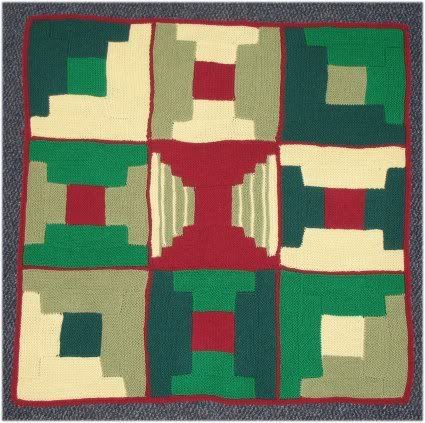 Very pleased with this one!
Not quite so happy with the way I got the colours balanced here. Ah well, live and learn.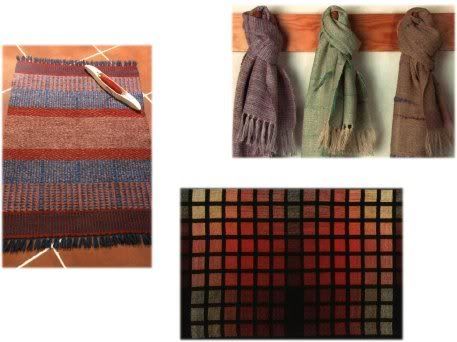 From
Janis of Flight Weaving
who will be leading the other workshop.