What not to wear.... (II)
A big 'look' this autumn is the shrug. It's supposed to look good on most figures, and provide a feminine touch....
Not on me it doesn't!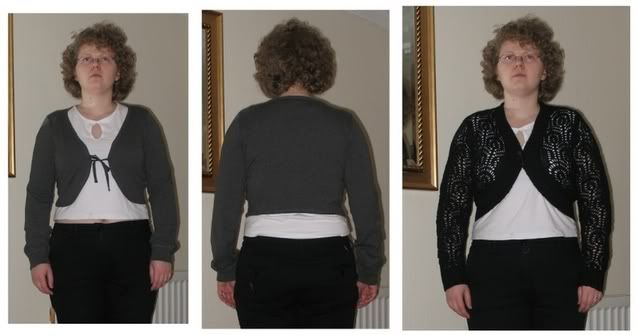 Muffin top in one easy step - and I don't normally have one.
Long cardigans, designed to "smooth over figure flaws" are no better. I feel (and look) like I'm wearing a tent.
My problem now is to find a way to look stylish without looking old. I'm looking for clothes that I can wear, rather than the clothes wearing me. A new haircut has been procured, and a new wardrobe is next.