Normal service resumes
Well, normal knitting service anyway.
My thanks to everyone who wrote in with sympathy or suggestions, particularly those who suggested I knit something 'just for me'. So, I am.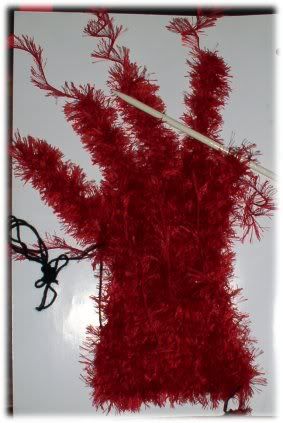 It's the "e/f/g/h* scarf" from the now-defunct OzYarn website. As you can see, I made a fair amount of progress with the first end of this scarf-with-hands in the pub....
For Pamela and the rest of you poor non-Scottish folks:
Neep:
turnip, but not the white, watery bland English turnip. These are purple on top, yellow-fleshed, and a traditional Scottish Food. Recipes will follow when I can stop for longer (this is written while I let the beer lines steep in caustic....)
* embrace/fondle/grope/hug - very silly, and hence very appealing to me, despite the fact that it's been marinating in my small stash for three years....