Solstice celebrations
We opened the pub from 12 noon until 4pm today, then closed the door and went upstairs to have a thoroughly untraditional dinner.
Starter
: olives, crisps, manzanilla
Main
: rack of lamb(honour guard), sprouts, roast tatties, roast parsnips, very nice red wine (will check details if there's any left....)
Pudding
: Xmas pud, brandy butter
In the spirit of the season, our resident pyromaniac decided to make a great light.
T + 5 mins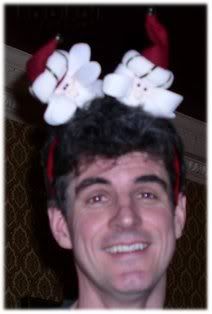 T + 2 mins
and look at that heat haze....
T + 15 sec
T + 2 sec and counting
Can I just mention that these pictures were taken without flash....
It's been wonderful to have a night off, and as our guests have just come in, I think I shall sign off and head for bed.